Hiya!
As of last week, I was unable to post, therefore, I am making up for it today.
For most of you at school, we have currently broken up for the holiday term ahead of us(if for whatever reason you haven't broken up, this post is dedicated for when you actually break up). This therefore gives you a lot of time on your hands, especially if your not going away anywhere this Summer. Due to this, I decided it would be nice if I wrote a post based on recipes you could do during the summer,tips and things to do when your bored.
The first pointer is of course food. For those days when you feel like having a movie night either with family,friends or on your own, toffee popcorn is a great snack.
To make toffee popcorn, you'll need:
• 250g of butter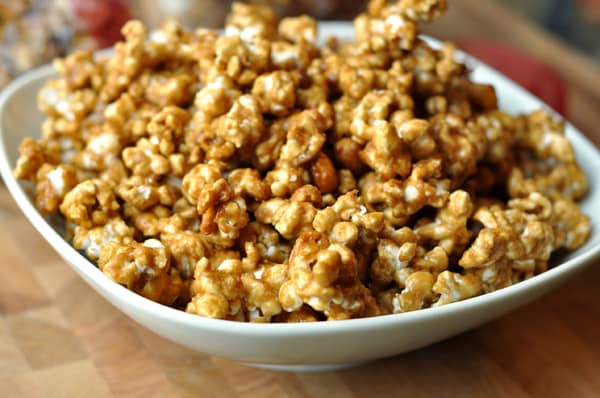 •450g of dark brown soft sugar
•8 tablespoons of golden syrup
•1 teaspoon of salt
• 1/2 teaspoon of bicarbonate of soda
• 1 teaspoon vanilla extract
• 250g of popped popcorn
Method:
Firstly, as always, preheat oven to 120° C/ Gas 1/2. Place popcorn in a very large bowl.
In a medium saucepan over a medium heat, melt the butter.
Stir in brown sugar, golden syrup and salt. Bring to the boil, stirring constantly. Boil without stirring 4 minutes. Remove from the heat and stir in bicarbonate of soda and vanilla extract. Pour in a thin stream over popcorn,stirring to coat.
Place in two large shallow baking dishes and bake in preheated oven, stirring every 15 minutes, for 1 hour. Remove from the oven and let cool completely before breaking into pieces and enjoy over a cool movie!
Another recipe which may come handy to you obviously is picnic food. If you don't know, I had based two blog posts on a summer picnic with fellow blogger, BeautyBe Blogger. For recpies, there shall be a link which will instantly direct you to the recipes.
One recipe which I hadn't mentioned in any of my blog posts and are a great aspect to any picnic is obviously pink lemonade!
Ingredients:
•300g of caster sugar
• 1 1/2 lemons, sliced
•1 orange,sliced
• 3×170g/6oz punnets raspberries
•ice and fresh mint, to serve (optional)
Method:
Place all the ingredients in a large saucepan and pour over 350ml of cold water.
Bring to the boil, stiriing often, then leave to cool. Pour through a sieve, pressing down with a spoon to extract all the juices.
The syrup can now be stored in the fridge for up to a week.
To serve, pour a little into a glass and top up with sparkling or still water, ice and mint.
With the picnic theme being in mind, another recipe which shall keep you constantly working at your baking skills is Lemon and Vanilla Cupcakes.
For the cupcakes, you'll need:
• 200g (7oz) of golden caster sugar
•200g (7oz) of unsalted butter,very soft
•Finely grated zest and juice of 1 lemon
•4 medium eggs, beaten
• 200g (7oz) of self-raising flour
For the icing, the ingredients are:
• 75g (3oz) of unsalted butter,softened
• 175g (6oz) of icing sugar, sifted
• 1-2 tbsp of milk
• 1tsp of vanilla extract
• A selection of sugar sprinkles (widely available from supermarkets and specialist cakeware shops)
Method:
Preheat the oven to 200 °C (180°C fan), Gas Mark 6. Line a 12-hole muffin tin with paper muffin cases.
Put the sugar, butter and lemon zest into a large bowl and beat with an electric hand whisk until light and fluffy. Beat in the eggs a little at a time. If the mixture looks as if it's about to curdle,add 1tbsp of flour.
Fold in the flour and lemon juice. Divide the mixture among the muffin cases. Bake for 12-15 minutes until golden. Transfer to a wire rack to cool.
To make the icing, put the butter into a mixing bowl and beat in two thirds of the icing sugar with an electric hand whisk.
Gradually beat in the rest of the icing sugar with milk and vanilla until you have a soft but spreadable consistency that holds its shape.
When the cakes are completely cold, top each one with icing and swirl with a flat-bladed knife to form peaks. Decorate with sugar sprinkles. Enjoy!
For the second pointer, the following really is guidelines of what you possibly could do over this Summer break!
🌼 Set yourself a challenge such as an active challenge, reading challenge, SnapChat challenge etc.
🌼Give your room a proper tidy-dust off all your items, wipe down surfaces, organise everything which is the least organised.
🌼 Try and plan to meet up with a few close friends /family over the summer.
🌼 Learn something new. For example, if you've never tried to ride a skateboard(like myself), go bold and learn to ride one! Or if you don't know how to bake (wish I could say I don't), learn how to bake a simple Victorian Sponge via my blog!
🌼 Voluntarily give away old clothes/items to charity (all goes towards a better cause)!
🌼 Offer to help your mum/dad/family, friends, neighbours or the local community with anything from gardening to "summer-cleaning". If you're not doing anything active or a contribution to anyone, you should!
🌼 In any spare time you have, create a project of some sort to work on. This could be a cause for a specific charity, a craft project, dreams for the future-anything at all.
🌼 Visit new places locally or a journey or two away! The more places you go, the more you discover!
🌼 Prepare and plan your own picnic party, inspired by mine and BBB's party!
🌼 Bake a cake!
That's all for me this week! I'll for sure be blogging more often as it's the Summer Holidays and this is something I do for pleasure, something I enjoy so...why not!
Before I go....
💗 Any more suggestions on what to do over the Summer? Let me know in the comments below!
💗I have added further pictures to my previous post, for you to check out! Link: http://bakingboutiquebirds.blogspot.co.uk/2016/07/recipe-post-2016-n022-no-bake-nutella.html
💗 Finsbury Food Group has created two new celebration cakes to coincide with the launch of two blockbuster movies this Summer.
💗 Crazy for Pokemon Go?
💗 Bizaardvark's "Comeback Song" is the most relatable tune ever!
💗 Link to Picnic Posts:
http://bakingboutiquebirds.blogspot.co.uk/2016/06/baking-post-no20-picnic-collaboration.html
http://bakingboutiquebirds.blogspot.co.uk/2016/06/sweetreats-bbb-perfect-picnic.html
💗 The N0.1 song: Shawn Mendes- Treat You Better
💗 Ps: I finally have anew phone- Samasung Galaxy A3
See ya!
#sweetreats xxx