καλά Χριστούγεννα! An early merry Christmas from me!
Unlike last year, I tackled a series of recipe posts in the run up to Christmas, my own baking version of Vlogmas, basically. Nonetheless, my run-up to Christmas has chiefly been behind-the-scenes, acquiring Christmas presents, cards and decorations which conveys the message of Christmas loud and clear for all to hear😅😝. To acculturate my absence this "Festimas", I've settled on concocting a monumental feast, sharing a line-up of Christmas cuisine.
First and foremost is Cheesecake Cookies. As queer as it sounds, these cookies are definitely winsome and surprisingly easy to make.
To bake these toothsome treats, for the cookie dough you'll require:
100g of margarine
100g of caster sugar
1 egg (I used a medium-sized egg)
200g of plain flour
1tsp of vanilla essence
For the filling inside, you'll desire:
100g of sour cream
200g of cream cheese, at room temp
100g of sweetened condensed milk
2tbsps of lemon juice
strawberry jam
to decorate your cookies can be your choice. Nonetheless, since this is a Christmas-themed post, I'll be using red and green food colouring and sprinkles.😊
Method:
Primarily, start by place the butter and sugar into a medium-sized bowl, mixing until a fluffy texture.
Subsequently, incorporate the egg into the mix. Following this, sieve in the flour, combining this before kneading into a ball.
Divide the dough into two parts, gathering each portion into a slightly flattened ball. Working with one ball of dough at a time, roll out between two baking sheets of paper to the thickness of 0.5cm.
Use a cookie cutter to stamp out circles, drape each circle over a bowl cavity of a pan. In other words, I used the bake of my muffin tin.
Press it slightly to form a smooth surface.
Refrigerate for 12-15 minutes. In the meantime, pre-heat the oven to 180℃/160℃/Gas Mark 4.
Following this, slip these cookies into the oven for approx 10-12 minutes. Leave to cool on the pan for 10 minutes, prior to allowing to cool on a cooling rack.
When cool, prepare the cream cheese filling. In order to do this, mix the sweetend condensed milk, sour cream into a medium-sized bowl until combined.
Add in the lemon juice, mixing well. Place two tablespoons in a small bowl, and another two tablespoons in a seperate small bowl.
Tint each bowl with desired colour (I opted for green and red since they're very Christmassy colours).
Pop one teaspoon of strawberry jam in every cookie bowl, filling with cream cheese(if you'd like, you can use a piping bag to fill the "cookie bowls").
Decorate as one wants, storing in the fridge to set(about 4 hours, or 24 hours if you're using whipped cream instead of sour cream.)
And εδώ! These treats can be stored in the fridge for several days.
The following creation is super straightforward, entitled Chocolate Covered Marshmallow Reindeer. As stated in the titled, it literally is what it says.
To make the following, you'll need:
Large-sized marhsmallows
Skewers/lollipop sticks
Ribbon
Melted Chocolate(probably around 150g of chocolate, although the recipe didn't clarify this).
Small sized pretzels (I opted for the salty pretzels)
Sweets which are small enough to take shape of the eyes and the nose.
A foam block(in particular a sponge).
Essentially, begin by break the pretzels in half, and stationing the marshmallows on the stick. Impel the sticks into the foam block.
Next, score the tops of the marshmallows in order to join the "antlers" into the marshmallow.
Once your preparation is complete, melt your chocolate. Individually, dip a marshmallow into the chocolate, being sure to fully coat the marshmallow in chocolate.
Pierce the pretzel antlers through the holes in which you scored,holding them down for a few seconds.
For the nose and eyes, either add them whilst the chocolate is still wet or complete the whole batch, then dab some more melted chocolate onto each piece and attach it to the marshmallow.
Once dry, tie a piece of ribbon around the stick. There!
Finally, the most momentous bake of all is my Mum's all-so-winsome Caribbean Christmas Cake. Sadly for you, my Mum's Christmas Cake Recipe is top secret. However, I'll be sharing pictures of its final result.
Moreover, my gingerbread cookies are to be added to my Christmas Feast.
Before you go:
In case you're unaware, I've situated a Christmas Countdown on the homepage of this blog. Although it's titled New Year, it's a countdown up until Christmas Day. Yes, I am just as excited about Christmas as you are.
Although, ngl but it took me a long while to get into the Christmas spirit.
I find this idea so cute!😊😊
Winter photos 2017
DIY your life😝😉
Thing besides Noragami which I've been OBSESSED with:
Episode
That's PT.1 of my Christmas Feast. Stay tuned TOMORROW for all the pictures and Christmas Cheer!😁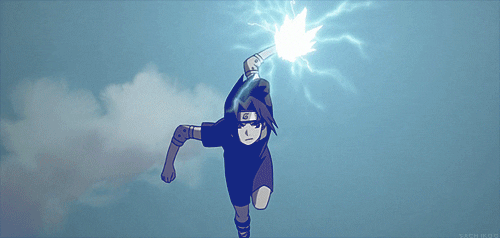 Αντίο!