Greetings lovers of baking!
For today's recipe, I was actually inspired from yesterday night at around 11:15 p.m. At this time I were beginning preparations to decorating my room festively. All of a sudden I felt in need of a sweet treat. I don't know why but there are just times when I'm in need of something sweet. Do you ever feel like that? In desperate need of something to eat, I go downstairs to the kitchen and into the cupboards and find drinking chocolate powder and these unusual Ikea biscuits. For some reason, my imaginative and creative side wanted to experiment with these ingredients. SO FIRSTLY I crumbled the Ikea biscuits into the mug THEN I spooned to cocoa powder, poured in milk and stirred the liquid together before placing in the microwave for 1 minute and a half. I take it out, drink it and IMMEDIATELY fall in love with my creation. And that's how I got my inspiration for today's recipe.
Especially during this cold, blustery season, hot chocolate never fails to comfort and warm you on the inside. And I figured if HOT CHOCOLATE can comfort, why can't hot chocolate CAKE?!
In order to make this inventive cake, you'll need:
150g of self-raising flour
75g of drinking chocolate powder
2tps of baking powder
180g of caster sugar
200g of margarine at room temp (I used Stork)
3 large eggs
Ingredients for chocolate ganache:
225g of of chocolate of your choice, broken into pieces
125ml of double cream
150g of soft, UNSALTED butter
225g of icing sugar
Method into making this delicious, inspirational cake:
Before you touch ANY ingredients, pre-heat your oven to 180C/350F/Gas Mark 4.
From there, grease and line two sandwich cake tins 23cm (9in).
Mix together the caster sugar,
margarine,self-raising flour, drinking chocolate powder and 3 large eggs for at least 3 minutes until light & fluffy.
Add 3 tablespoons of hot water to the cake mix and whisk again for a further 3 minutes until the cake mixture is extremely light.
Divide the cake mixture into the two
separate tins.
Bake for 20-30 mins until the sponges are firm to touch and springs back when you press it.
Transfer cakes onto a cooling rack for 7-10 minutes before filling and icing.
In order to create a creamy and chocolatey butter-cream , first sit a bowl over a pan of simmering water then add the chosen chocolate and double cream to the bowl and gently melt until stirred smooth. Remove from the heat, add the softened butter to the melted mixture and stir until smooth.
Sift in half of icing sugar and mix. Add the remaining sugar and mix until as smooth as caramel in a Galaxy Caramel Collection (once again).
Set aside to cool until thick
When the icing is set, spread half of the chocolate butter-cream over one of the chocolate cakes before placing the other cake on top of the iced cake.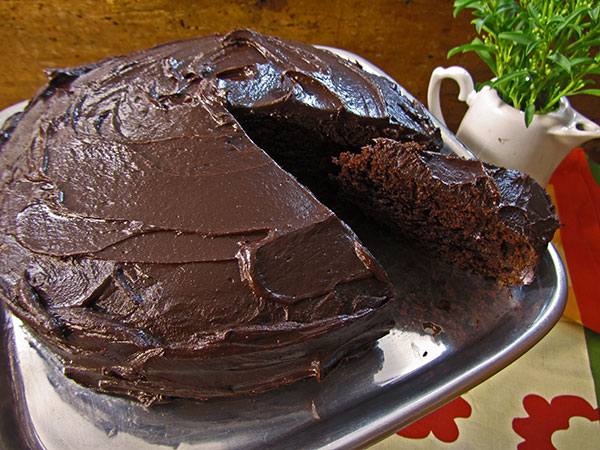 Serving Suggestion by me: Eat with hot cocoa on a cold, blustery day.
And that's all for today's blog post. Stay tuned this Saturday for more Christmas Baking and don't forget to comment on my inspirational story whoever is looking at my blog.
Have an awesome time baking this cake!
#sweetreats