Hey guys!
This blog post is in praise and admiration of BakingBoutique's first birthday. Woo-hoo! I have been waiting for this moment for so long, posting every week for the past month. And now, it's finally here!
It only feels like yesterday when I were pulling the computer strings in order to get my blog up and running. Up until this present day, I am extremely content, regarding BakingBoutique and its achievement within the blogging community. All of that hard work, effort and commitment right from the beginning had paid off big time and I only have you to thank for and also Blogger. If I hadn't stumbled across Blogger a year ago, none of the above would be possible.
In honour of my blog's first year anniversary, I've made Pumpkin Cupcakes which I'm sharing with you today. This recipe had been sourced from

"The Hummingbird Bakery: Cupcakes & Muffins Recipe Book"

. From this book, I discovered my first ever recipe, published onto BakingBoutique(link will be left at the end) . There are so many other recipes which I'd definitely be open to using in due time.
As of now, in order to make these seasonal cupcakes, you'll need the following:
120g /1 cup of plain flour
140g / a scant
¾ cup of caster sugar
1 tbsp of baking powder
1
½ teaspoons of ground cinnamon, plus extra for decoration
a pinch of salt
40g / 3 tablespoons of unsalted butter,at room temp
120ml /
½ cup of whole milk
2 medium-sized eggs
Preferably 200g / 6
½oz of canned pumpkin puree (below will be a video of me concocting my own handmade pumpkin puree)
For the icing you'll require:
300g / 2
½ cups of icing sugar,sifted
50g / 3 tablespoons of unsalted butter, at room temp
125g / 4oz of cream cheese,cold.
If you're opting to make your own pumpkin puree, you'll need
1 pumpkin and water
Method of making the pumpkin puree:
Warning: The pumpkin may be tricky to cut into quarters, therefore seek assistance, especially with sharp knives.
Begin by cutting the pumpkin into quarters, peeling and cutting into chunks.
Place in a large saucepan, covering with water. Bring to the boil.
Cook this for 20 minutes or until the pumpkin is tender. Drain well and allow to cool. Then puree the flesh in a food processor or mash with a potato masher. I took the easy route with a food blender.
Once pureed and kept in a suitable container, it can be refrigerated for up to 3 days or deep freeze for 3-6 months.
Now onto the preparation of the cupcakes:
Firstly, preheat the oven to 170C (325F), Gas Mark 3.
Tip the flour,sugar, baking powder, cinnamon,salt and butter into either a freestanding electric mixer or a handheld one, beating on a slow speed until you get a *sandy consistency and all ingredients are combined. Gradually pour in the milk and beat until well mixed.
*Sandy consistence is when the sugar hasn't quite dissolved into the mixture properly.
Add the eggs to the mix and beat well (scrape any unmixed ingredients from the side of the bowl with a rubber spatula). Stir in your pumpkin puree by hand until evenly dispersed.
Spoon the mixture into the paper cases (for an festive feel, I'd gone for orange cases)until two-thirds are full. Bake in the oven for 20 minutes, or until golden and the cake bounces back when touched. Leave the cupcakes to cool slightly in the pan before turning out onto a wire rack to cool completely.
Lastly, time for frosting!
Beat the icing sugar and butter in a freestanding/ handheld electric mixer on a medium-slow speed until the mixture comes together and is well mixed.
Add in the cream cheese all in one, beating at the same speed until it is completely incorporated. urn the mixer speed up to medium-high. Beat until the icing is light and fluffy for at least 5 minutes. Do not overbeat , however, as it can become runny quickly.
Once the cupcakes are completely cool, spoon or pipe the Cream Cheese Icing on to,garnishing with a light sprinkling of cinnamon.
Shots
Pumpkin Puree
Cupcakes
Check out the candle I had brought- literally smells of gingerbread.
Leading up to the ending of this post...
Here's the link of the first recipe I posted onto BakingBoutique:
Chocolate Hazelnut Cupcakes
Congratulations Candice for winning GBBO!!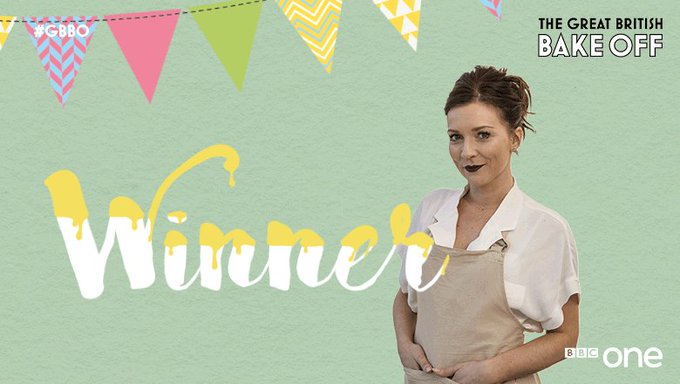 Books I recommend to read this Autumn:
The Sun Is Also A Star
Swing Time
Check out Boomerang- the latest app by the creators of Instagram.
I only recently discovered this song but now I can't seem to get the tune out of my head!!