Happy Saturday!
This week, for a fortuitous incentive, I'm in a rather cheerful, bright mood. As a result of this, I appear to be irritating towards my friends when I am in a particularly good mood so I apologies in advance if I've annoyed you already. As it happens, yesterday was my big brother's birthday(wish him happy birthday in the comments and I'll let him know😊). For this incentive, I've contemplated hard and eventually come to a conclusion I'll be presenting you all with a pretty basic muffin recipe with a twist. In case you're all unaware, I made apple muffins at the start of this year. So, perhaps you could call this an alternative to the post I did before.
In order to gather together a scrummy muffin, you'll need:
150g of plain flour
110g of wholemeal flour(I couldn't seem to find this in the shops so I brought spelt flour instead)
2tsp of baking powder
1
½ tsp of ground ginger
a pinch of nutmeg
40g of rolled oats
100g of caster sugar
1 large apple diced(or two small ones)
2 eggs
185ml of semi-skimmed milk
50g of low-fat spread, melted
For the crumble topping:
1tbsp of wholemeal flour(once again I substitued this for spelt)
1
½tbsp of caster sugar
25g of rolled oats
1tbsp of low-fat spread
Method:
First and foremost, pre-heat the oven to 180℃/160
℃ fan/Gas Mark 4. Line a 12-hole muffin tin with paper cases. Sift the flours, baking powder, ginger and nutmeg into a sizable bowl. Add any leftovers bits on bran in the sieve into the bowl.
Subsequently
, stir in the oats,sugar and apple.
Whisk together the eggs and milk in a jug, then add this to the bowl of dry ingredients along with the melted spread. Stir until the mixture is just combined.
To concoct the crumble topping, combine the flour, sugar and rolled oats in a mixing bowls. Use your fingertips to rub in the spread until the mix forms coarse crumbs.
Seperate the batter among the prepared muffin cases, sprinkling each with the crumble mix. Bake for 20 minutes or until the muffins are golden and an inserted skewer comes out clean.
Cool on a wire rack and serve as desired.
Photo-shoot
*
I apologize for the dullness in a few photos( the sun was out for a split second so I relied on natural light. However, my camera didn't pick up the natural lighting so apologies.)
Photo from ACTUAL recipe
Before you go...
Check out my last post here→ Valentine's Special 2018
YouTuber of the month( I begun watching her YouTube videos YESTERDAY, as it happens but I just love her content! She's amazing!!)
I feel like the trends these days are nose piercings, false eyelashes and like big glasses. I'm actually being so serious!!😆😮
I remain on the hunt for new collaborators. If in any way you are interested, my email is here....just sayin'....
Follow me on SnapChat:⇊
Quote of the month(because I'm feeling so cheery)
Until the next time!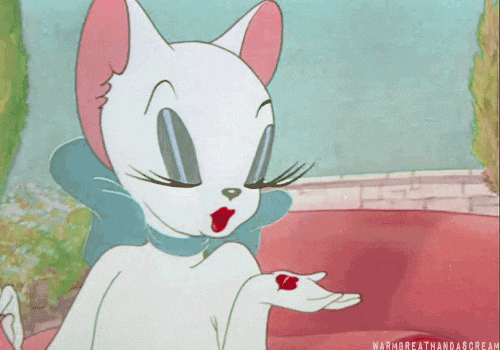 #sweetreats xxx