Hola chicos and chicas!
Firstly, I'd like to dedicate a
massive thank you
for your endorsement and extremely positive feedback on my last
post(I'll leave a link at the end).
Your kind words have really given me a confidence boost, especially as I've been wavy in consistency over the past month.
Anyhow, a new month has arrived, the last month of Summer in other words and so what I plan to do is make the most of life(I would say the most of summer but I feel England has had
their FAIR share of Summer this year and I'm certainly not wishing for more).
Moving onto this week's recipe, I'm still rather obsessed with baking healthily and so I bring you a light, nutty tasty teatime treat which is super easy to make at home and cater for everyone(except for those with nut allergies)
In order to concoct these delectable, walnutty scones, you'll need:
225g of self-raising flour( I substituting it for spelt flour to be extra healthy)
1 tsp of baking powder
50g of cubed butter
50g of walnuts,finely chopped
125/150ml of whole milk
1 egg,beaten
Method:
First and foremost, pre-heat the oven to 220℃/200
℃ fan/Gas Mark 7. Lightly dust a baking sheet with flour. Mix the flour, baking powder and a good pinch of salt in a large bowl.
Add the butter and rub together with your fingertips until the mix resembles fine breadcrumbs.
Add the chopped walnuts and the milk, mix together using a cutlery knife until clumping together, then top onto your work surface and squash together to form a ball.
*Try not to work the dough TOO much or the scones will be heavy.
Flatten the dough a little with your hand to make a disc roughly 3cm thick then use a sharp knife to cut into six triangles.
Transfer the triangular scones to a baking sheet,brush with a little beaten egg and then place a
walnut
half on each scone.
Bake this for 15 minutes or until golden and puffed before transferring this to a wire rack to cool. Serve as desired, however the recipe suggested serve the scones with soft goat's cheese and fig jam.
Snapshots
Before you go...
Check out my last post here→Raspberry and Coconut Macaroon Tarts
Happy 37th birthday, Meghan a.k.a Rachel!!🎉🎊🎆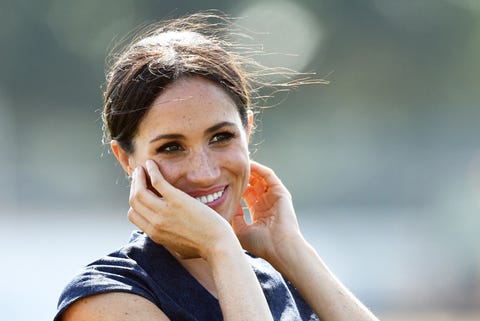 Book of the month: Northern Lights - I understand many people rave about this book and now I understand why
I finished it....at last. It's been a year or more since I read the first book in the series😅
She's given me so many tips in terms of making that money this Summer🤑💸💰💰
Once again, thanks so much for watching today's post and I'll try to update this page as often as possible. For any enquiries or
general questions, you can contact me through the comments of my Google+ profile or through this email: chcocolatecupcakes@gmail.co
I'm out! Peace! ✌
#sweetreats xx