Hola a todos!
Firstly I'd like to say a big thank you to all your support and love down in the comments below over the past two posts.😊 I couldn't be more delighted. Just to justify myself, I'm currently going through a family crisis and to see your support and compliments in the comments are very touching.😘
Anyhow,onto BakingBoutique's first ever summer special post;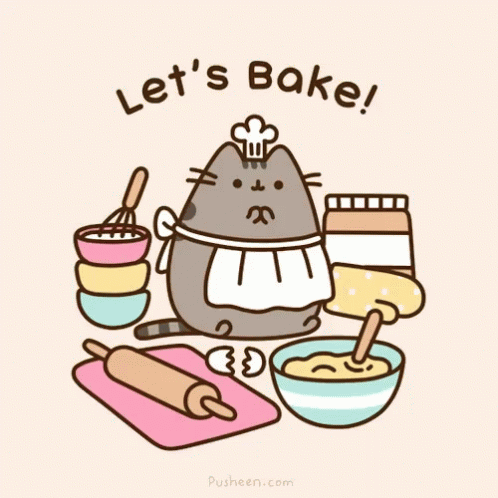 The idea originated from my recipe post 2 yrs back on a "Bunting Cake." This went down as a real success and really showcased what my blog is capable of, in terms of bigger projects. Therefore I wanted to incorporate that into my summer special. I hope for this to become a new tradition to BakingBoutique and go down just as well as the other traditions on BakingBoutique. Without further ado, let's get to it.
I've determined after making that extravagant cake all those years ago, I want to bring back a similar kind of cake as my summer special, as well as replicate the wonderful cake exhibited at
Meghan and Harry's Royal Wedding
Therefore, I bring you Lemon and Elderflower Cake.
In order to concoct this, you'll need:
450g of unsalted butter, at room temp
340g of caster sugar
pinch of salt
4 unwaxed lemons, zest only
8 large free-range eggs (or 4 extra-large eggs)
300g of self-raising flour, sifted
20g of ground almonds
4tbsp of elderflower cordial
fresh flowers to decorate
fresh fruit to decorate
For the drizzle:
100ml of elderflower cordial
1 unwaxed lemon, juice only
For the buttercream:
250g of unsalted butter,at room temp
500g of icing sugar, sifted
75ml of double cream.
4tbsp of elderflower cordial
Method(brace yourselves😆):
First and foremost, pre-heat the oven to 200℃/180
℃/Gas Mark 6. Grease and line THREE 20cm/8inch loose-bottomed round cake tins with baking paper.
Place the butter,sugar,salt and lemon zest into a
sizable
mixing bowl, preferably a free-standing mixer but a handheld one is also fine. Beat this until pale and fluffy. Gradually beat in the eggs, one at a time, adding a spoonful of flour
occasionally
to prevent the mix from curdling.
Subsequent
to this, fold in the remaining flour,ground almonds and afterwards the elderflower cordial. Divide the mix equally among three tins and bake for 20-25 minutes until risen, and golden.
*note: to test the cakes are baked, insert a cocktail stick or a skewer into the centre;if the stick comes out clean, the cakes are complete.
Transfer the tins to a wire rack, using a cocktail stick or a small skewer to prick holes all over the surface of the sponges. Stir together the elderflower cordial and lemon juice and spoon over the sponges. Leave to soak and cool in the tins for 30 minutes,then turn out and leave to cool completely.
Meanwhile, to make the buttercream,beat butter in a free-standing mixer or handheld until soft. Gradually beat in the icing sugar until pale and fluffy,then beat in the cream and elderflower cordial.
*take care not to over-beat the mixture as it can split).
Put a spoonful of buttercream onto a cake stand or serving plate. Lay one of the sponges on top. Spread the sponge with a little of the buttercream then lay a second sponge on top.
Repeat the layering process then spoon the remaining buttercream on top of the cake. Use a palette knife. Finally turn the cake whilst holding a palette down the side to scrape away some of the buttercream so the sponge is visible underneath. Decorate with fruit and fresh flowers and serve.
Photoshoot:
Elderflower drizzle
Before you go...
Check out my last post here:
Song of the month: Bazzi-Beautiful feat Camila Cabello
RIP Aretha Franklin👏
Favourite book(featured in the cake's photoshoot😆)
That's it from me!
#sweetreats xx