Hey guys!
As per usual, I deeply acknowledge all your feedback on last week's post-I'll get back to those who are still pending on a reply from me.
This week's recipe... I'd say is a conversion(kind of), from my fruity bakes.Baking with fruits has become a accustomed theme on this blog which, as we are nearing the end of August, I believe it's about time to BREAK the chain⛓ and bring back those good'ol chocolate cake recipes😉. First noticing this recipe, I was drawn to appearance of the actual cake, which was ravishing and IRRESISTIBLE for me to make an attempt. My dearest apologises if my effort isn't similar to the original.😜
(not sponsored) This cake is brought to you by the website,Yummly- a unique,genius method of checking out thousands of recipes, simply with a few clicks of a mouse.
To concoct this GORGEOUS chocolate almond cake,you'll need:
280g of cake flour( as we're unable to get hold of cake flour in the UK,simply as an alternative, replace two tablespoons of flour for corn starch for every 140g)
4g of fine sea salt
A teaspoon of baking powder
4g of baking soda
140g of caster sugar
100g of coconut oil
½ teaspoon of vanilla extracr
1½ teaspoons of almond extract
Almond buttermilk(240ml of almond milk and a tablespoon of apple cider vinegar).
For the filling and icing,you'll need:
2 cans of full fat coconut milk,refrigerated overnight
35g of cocoa powder
168g of good quality,dark chocolate,melted
2 tablespoons of maple syrup.
To top cake:
Flaked almonds
Flaked coconut.
Method:
As per usual, pre-heat your ovens to 176 C, 156 C fan,Gas Mark 3.
Line the bottom with three,round 6" cake pans with baking parchment, setting it aside. Into a small mixing bowl, sift together the flour,salt,baking powder and baking soda and put aside for later.
Into a sizable bowl, combine the melted oil,sugar and both extracts. Alternate between adding your buttermilk and flour mixture to the sugar mix; do this by adding a third of the buttermilk, followed by half the flour, repeating the process
until the buttermilk is finished.
Whisk batter until JUST combined(if whisked TOO much,you'll overwork the gluten).
Divide the batter between the prepared tins,baking for approximately 28-30 minutes, or until a skewer comes out clean. Allow the cake to cool in their pans for a further 15 minutes, converting the cakes onto the wire rack.
In the meantime, you'll want to make the yummy icing to go in between the layers and over the cake. To do this,begin by opening the cans which are stored in the fridge, hopefully with a white,creamy layer off the top(if I'm lucky enough, I'll take a picture). Unfortunately, if your cans hadn't formed that thick layer, you are unable to make the coconut cream icing. Therefore, it is ESSENTIAL the cans lay in the fridge overnight.
Discard the water, or save for later use. Beat the coconut milk fat on a high speed,using a hand mixer until smooth. Eventually,sift in the cocoa powder and mix until combined. Pour in the melted chocolate(presumably cooled although the recipe hadn't mentioned whether to leave the chocolate to cool or not) and the two tablespoons of maple syrup,beating until smooth.
Once all the cake tiers are cooled,line a plate with a couple pieces of baking paper. Place one out of the three in the middle of the cake ,spreading 1/3 of the frosting onto the top of the cake and repeating the process.
To finish,top the cake with sliced almonds and flaked coconut.Finally,refrigerate cake for 45 minutes to firm up the icing and voila!
Photographs ARE coming shortly:
Before you go...
Song of the month:
Chris Brown-Questions
Check out my last post here: (OVERDUE) Baking Post 2017 NO.15- The Mystery Blogger Award
Snapchat:↘
YouTuber of the month(I haven't done this in a while):
AlishaMarie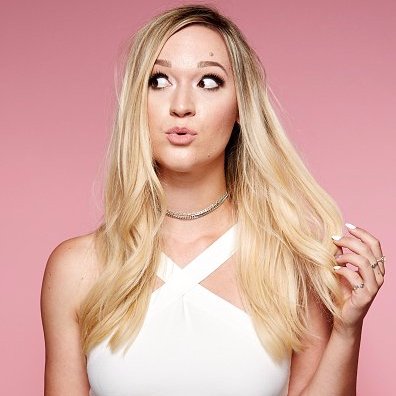 Quote of the month(friends loved this one on my personal social media)
Photos of my time in Henley: Pending to upload pictures
Sources for today's recipe:
Yummly
Charity of the month:
Grenfell Tower- Supporting Tees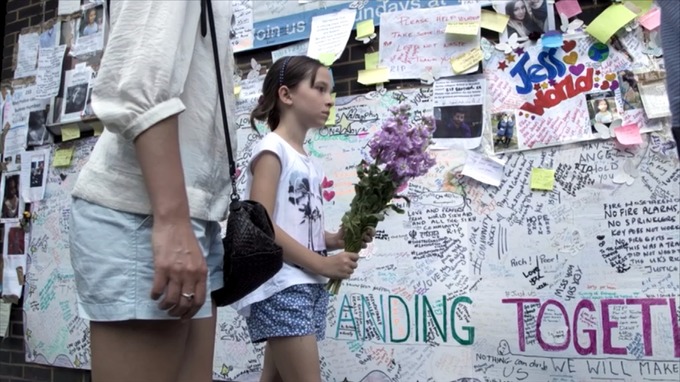 Instagram account I've been loving:
CestMaria
Thanks so much for reading this post and I'll see you soon!
#sweetreats xx