Hallo ihr wunderbaren Leute!👋
I'm happy to be back with yet another baking video(so far I've been rolling in with baking posts EVERY week just to keep you all happy as well as start the year of on a baking high😊! Although the greeting of this week is German, today I bring you a unique twist on a typical cake for British tea- yes that's right carrot cake. This week's recipe was a choice between a coconut cream cake(which I'll be sharing with you next week) and this week's recipe. However, the carrots won(I liked them better in the carrot and coconut traybake
😝) Not only is carrot cake delicious but it's also worth sharing😝. This week, I would like to present you to carrot cake in its healthier form and hopefully inspire you to have a go and share this recipe among friends and family!!😊😋
To create this carrot bread, you'll need:
250g of oats
250ml of milk
125ml of vegetable oil
1 tsp of vanilla extract
250g of plain flour
150g of wheat flour
100g of brown sugar
1 tbsp of baking powder
½ tsp of ground cinnamon
½ of salt
300g or about 3 medium-sized carrots,grated
100g of raisins
100g of chopped walnuts
2 eggs, lightly beaten
Method to bake:
Like always, pre-heat the oven to 180℃/160
℃/Gas Mark 4. Lightly spray the bottom of either two 8x4 inch loaf pans or one 9x5 inch loaf pan with cooking spray, preferably or any type of cooking oil.
Together, combine together oats and milk in a "medium-sized" bowl. Mix this well before allowing to stand for 10 minutes.
In the meantime, mix together eggs, oil and vanilla in with the oats.
Into a larger bowl, combine together both flours, sugar,baking powder,baking soda, cinnamon and salt and combine this in well. Once the dry ingredients are well combined, stir in the carrots,raisins and walnuts.
Add in the oat mixture to the dry ingredients all at once, just until the dry ingredients are moistened(be cautious not to overmix).
With this, pour the batter out into your prepared tins. Bake this for about 45 to 55 minutes or until a wooden skewer inserted in the center comes out clean and the crust is golden brown.
Cool in pan on a cooling rack(like I'll demonstrate in the pictures below) for about 10 minutes. Finally, remove the bread from the pan, cool completely before enjoying! And volia!
*note: pay attention to the following pictures I've taken as they give you a better idea of what to do, as opposed to the method in writing.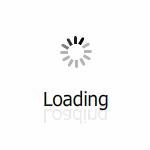 Pictures uploading...
Before you go:
Song of the month(this being the second song highlight of the month😝)
Chris Brown Undecided
I'm planning on doing a Q&A soon to balance out the amount of recipe posts I've been uploading with a chattier post so if
possible, please leave any questions you have for me(they can be about anything sensible) in the comments below and I'll answer as many as possible.
I'm still on my phone detox but when it's over, I'll open up my Snapchat for questions as well.😊
Happy Birthday Winnie the Pooh!!
I'll also be putting up a poll on here so stay tuned for that.
That's it from me! See you next week and don't forget to comment on what you like and what you'll like to see more of.😊
#sweetreats xx